9 in stock, ready to ship
Sale price
$20.00
Regular price
Unit price
per
Sale
Sold out
Description

Sprout Box

A tasting box of FLOW+PERFORM that revives body and soil!

The Kelpman SPROUT box contains all 4 flavour profiles of FLOW+PERFORM, our Wild Atlantic Plant Protein. Each pot contains one serving of 35g and delivers your daily dose of vital micronutrients.

The flavours included are Tropical Coconut, Madagascan Vanilla, Wild Strawberry and Smooth Cacao.

The Kelpman SproutBox comes with an environmental concept:

We provide you with 4 Servings of FLOW+Perform in bio-degradable sugarcane pots. But that's not all. We also added a complimentary packet of seeds for you to sprout at home in the 100% compostable sugarcane pots, which double as germination pods!
Ingredients

Premium European Pea Protein, White Hemp Protein, Chia Seeds, Energy and vitality blend (Guarana & Maca root), Stevia leaf extract, Dulse/ Dillisk (Palmaria palmata), Kelp/ Atlantic Wakame (Alaria esculenta), Nori/ Laver (Porphyra sp), Natural flavours. 

*Ingredients differ according to variety.
Sourcing

Countries: Ireland, Belgium, Estonia, Peru & Brazil

We always source certified organic ingredients when we can. Even more than that, we always put sustainability first in our sourcing policy.

By supporting industry from within our own shores or within the EU, we can guarantee transparency while adhering to the strictest level of environmental guidelines that govern agricultural practices. 

In the case of our specialty ingredients (Cacao, Maca, Guarana, Chia etc.) it is our policy to source directly from their ancestral origins to support indigenous industries.
Directions

After enjoying the FLOW+PERFORM servings, you can plant the complimentary seeds into the soil in the sugarcane pot.

Add a drop of water and pierce a small hole in the lid.

Next, seal the lid to convert pots into miniature humidity domes.

Place them on a warm window sill and watch your Kelpman sprout!

After a while, your plant will develop into a traditional Irish species of native Wildflowers. The pot will biodegrade and provide additional nutrients for the seed once transplanted into the soil.

The complimentary seeds are a mixture of annual and perennial species. Wildflowers provide critical habitat for pollinators, beneficial insects, and wildlife, which is important for ecosystem function and pollination. Wildflowers can improve soil health, prevent erosion, improve water quality, increase yields and enhance forage conditions for livestock.
Nutritional Values
View full details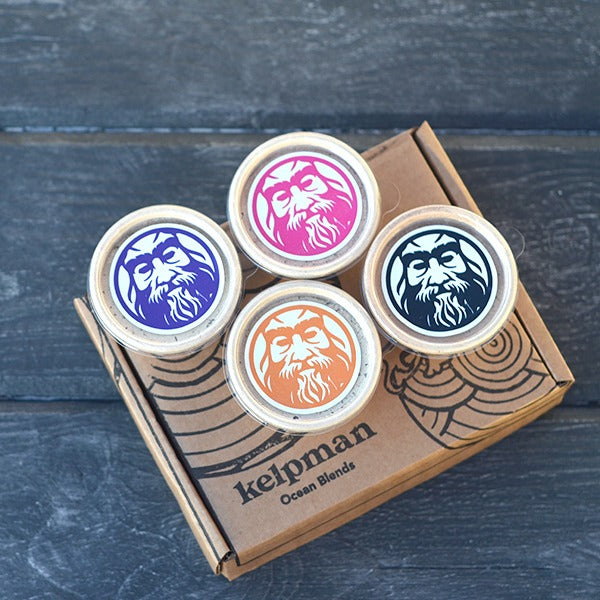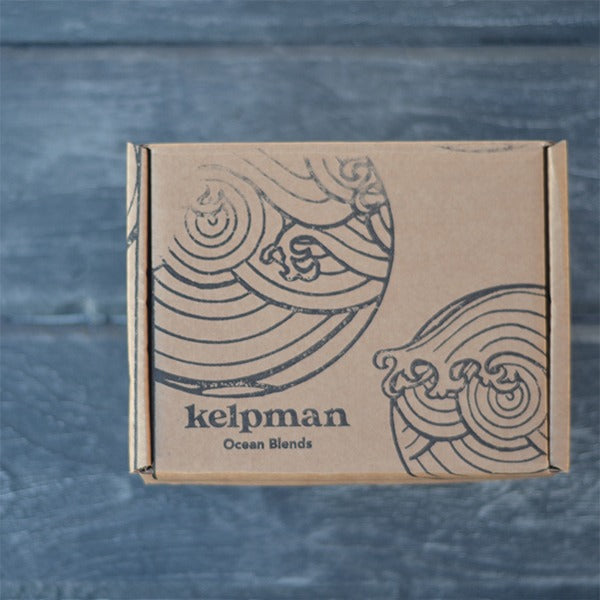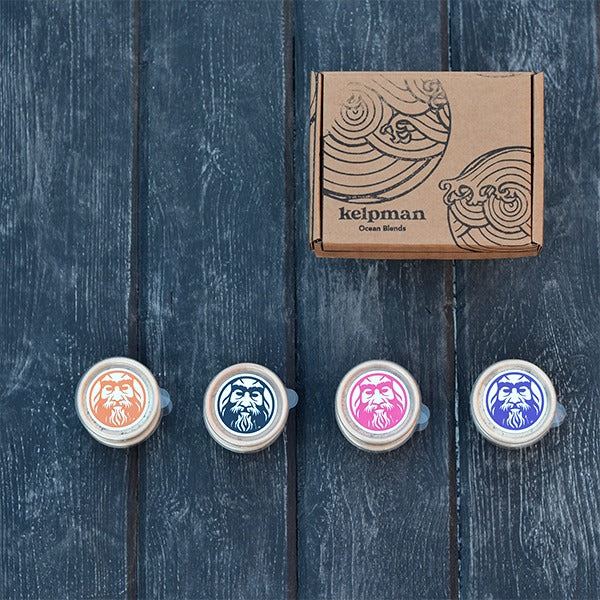 Nutritional Values